What do Yoga and the Federal Criminal Police Office of Germany have in common? Right: Me. Only three years ago I still worked for State Security, I, the country girl from Bavaria who only wanted to do something meaningful with her days. It turned out that fighting terrorism really isn't as rewarding as one might think it is and so I left to find my "personal legend" (see the brilliant book The Alchemist). I went traveling for roughly one year through Europe with my Ape 50 (a three-wheeler moped - maximum speed 38 km/h), an incredible adventure and my first step towards myself (there is still a travel blog out there at www.smileyoureawesome.jimdo.com). At the same time I took an important second step by starting a distance study in Sustainable Development, finding my passion while at the same time unknowingly opening the door to an unexpected future: Because of my police background and my sustainability studies I got the position as Risk Management Advisor in Afghanistan - the place where I met Paul. My contract in Afghanistan didn't get extended, but I believe that I was only there to meet my future husband anyway. Paul - quitting the three years he still would have had with his contract - and I left for Thailand, starting a seven months long journey through South East Asia.
First we still applied for other Security jobs, thinking this is what we do. Until one day Paul looked at me and said "I worked in high risk environments for over 12 years. I don't want to do this anymore."
I asked "Okay, what do you want to do instead?" and he replied "I want to be a yoga teacher." His words - the next step.
Half a year later we both are 500 hour trained and certified yoga teachers. Before the first training I had thought I would just join in order to deepen my practice, but the more I thought about it the clearer it became that, yes, this is what I want to do. This profession is the last step I need. I've always wanted to spread positivity, health and wellbeing - and teaching yoga does exactly that, so why not turn towards an exciting new career direction?
Here I am now, the Bavarian country girl, who found the love of her life in the least likely of places, became a yoga teacher with 29 years of age and now shares this beautiful existence with her one and only in a VW Campervan from 1983, traveling a world that doesn't need saving, but, oh, it feels to good, step by step.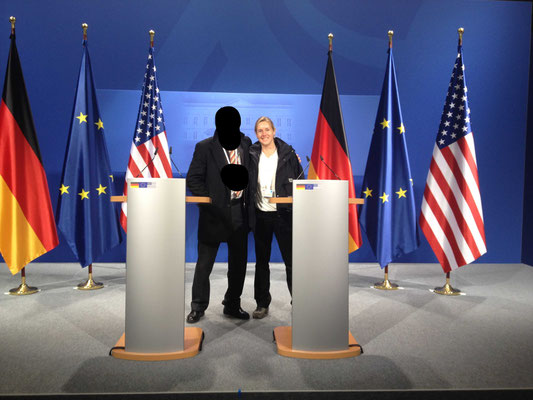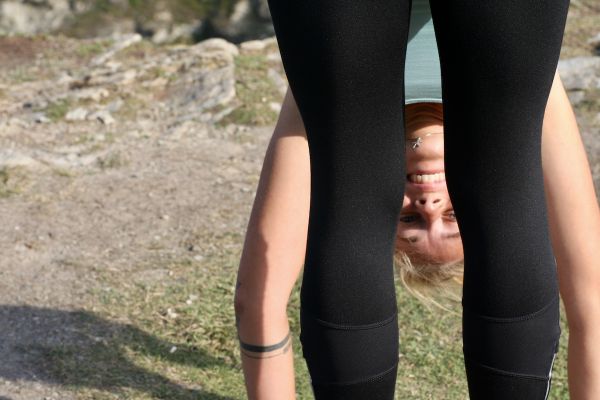 ---